PLINEST Hair Loss Treatment
Categorised as a biostimulator, Plinest is an injectable treatment made from highly purified PN polynucleotide (PN) gel and is currently famed as "the Ferrari of regenerative gels" in the aesthetic market. The PN polynucleotide (PN) gel is recovered from Italian Trout Fish utilizing Mastelli's HPT technology, which was invented and patented in Italy. This polynucleotide (PN) gel has a stimulating effect on trophism (regeneration) of dermal cells and tissues. When injected into the skin, its ability to promote fibroblast and collagen production results in better skin radiance, youthful looking textures and improved skin elasticity.
At Clique, we have extensive case studies and high success with Plinest, particularly for Asian skin, and our doctors were some of the earliest users of these regenerative gels in Asia for regenerative and restorative treatments for their patients.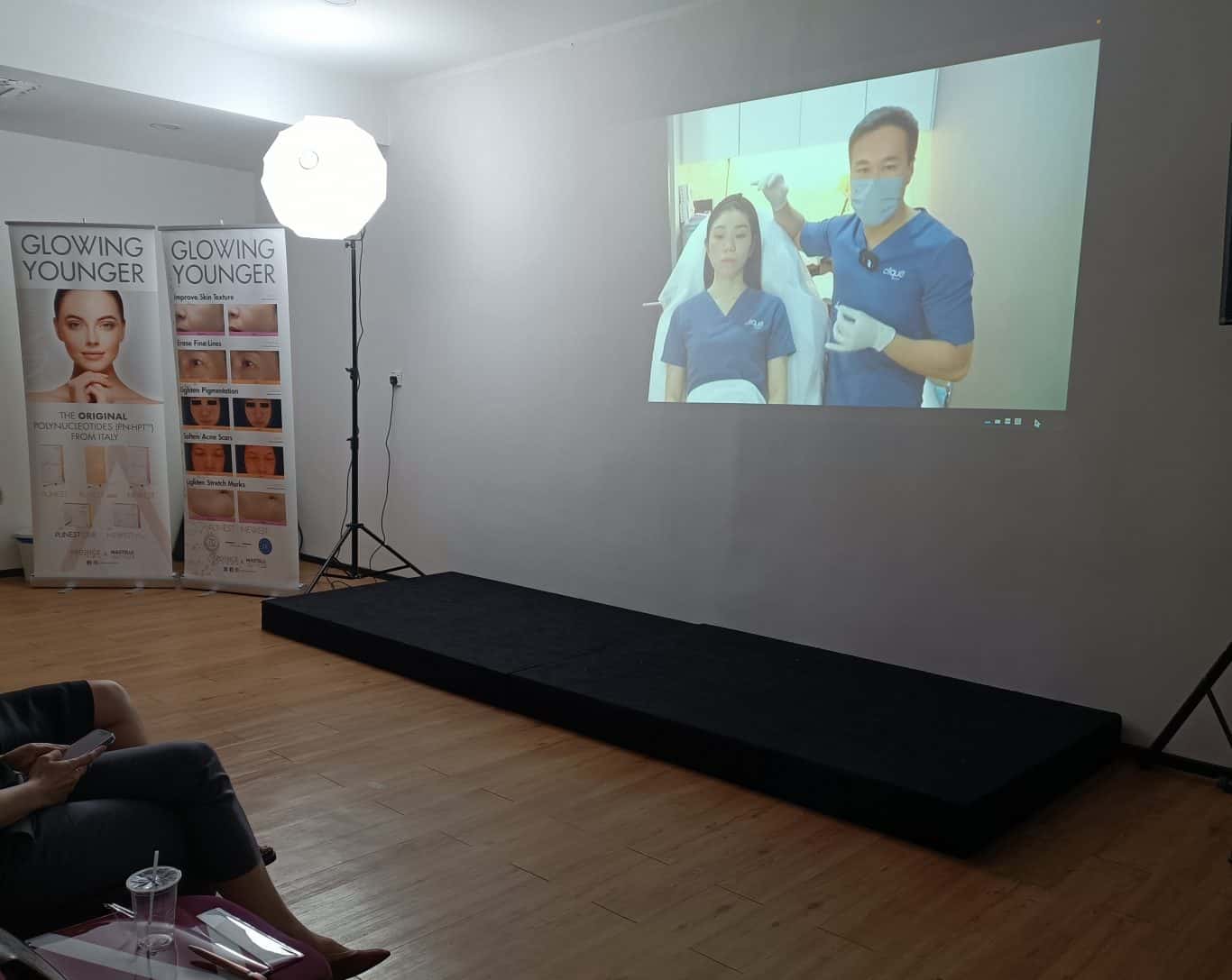 Aside from skin rejuvenation and , Plinest was also proven to be effective for the treatment of female hormonal hair loss (female androgenetic alopecia). Similarly to ageing, hair loss can cause significant mental and emotional stress besides other appearance-related concerns.
Contrary to standard beliefs, hair loss can occur at any age, not merely due to ageing. For females, it could occur from puberty onwards, and triggers include hormonal changes, stress, dietary deficiencies, and pregnancy.
If the cause of female hormonal hair loss is hormonal, then the culprit is estrogen. Estrogen promotes hair growth, density and fullness. So when estrogen levels are high, hair growth and density remains natural. But when they drop, such as after a pregnancy or during and after menopause, more hair falls out and causes thinning and even balding patches.
NEWEST Combat to Hair Loss 2022
Hair transplant, PRP and hormone replacement therapy were some of the available options to restore or help hair growth. Now, Plinest has been proven to be effective to regenerate and promote scalp health and hair growth on the scalp.
Polynucleotides in Plinest works to limit the effects of hormones on the hair follicles while providing effective stimulation of cell proliferation and of growth of the hair.
Patients with alopecia are injected with Plinest on the scalp and the amount is distributed uniformly throughout the area affected.
The general treatment protocol is 1 session per week for the first 4 weeks, followed by 1 session every 2 weeks for 3 months. Just like any other aesthetic treatment, no one treatment protocol will suit everyone, so trust your doctor to monitor and recommend the ideal number of sessions and frequency.
During the treatment period, patients are advised to wash their hair with mild shampoo and avoid chemical treatments such as colouring and hair bonding.
Results are assessed based on number of (density) of hair in the treated area, diameter of the hair shafts and the pull test.
Clinical results has shown showed a positive efficacy and, overall, highly satisfactory. Patients experienced a marked reduction in hair loss with no side effects. There were no downtime, and treatment can be repeated as necessary.
According to the protocol presented in the study, polynucleotides for scalp injections are an effective, safe, and non invasive procedure for patients. In fact, polynucleotides could be also useful as adjuvant post surgery treatment after hair transplant surgery.
CONCLUSION:
Case studies confirmed that the polynucleotide (PN) contained in Plinest can increase hair growth and significantly reduce hair loss. Getting a Plinest Hair Loss Treatment can help restore the natural thickness and shine of your hair.
To know more about Plinest, please contact our customer service to schedule a consultation with doctor.
Call/WhatsApp us now: wa.me/60123537960 
More Plinest video at Clique Clinic Youtube: https://youtu.be/WliiGv1BIrM
Do not forget to follow us at Facebook or Instagram for all the latest news.