Meet our dedicated team: From Aesthetic Doctor, Specialist, Expert and the Clique Family Members that will help you accomplish your needs.
Body Contouring Specialist
Being one of the founders of Clique Clinic, Josh Chua is very much involved in building a legacy aesthetic clinic that emphasizes the quality of its people and its services. Very passionate in medical body aesthetic treatments, Josh Chua plays a key role in the development of Clique Body Aesthetic Team, and frequently speaks at Allergan CoolSculpting Education (CSE) worldwide.  
Attending Aesthetic Physician
Dr Christie obtained her M.D. qualification from Nizhny Novgorod State Medical Academy, Russia. She is a certified holder of the Letter of Credentialing and Privileges (LCP) conferred by the Ministry of Health Malaysia. Being one of the prominent aesthetic doctors in the country, Dr Christie is actively involved in many teaching and research in Aesthetic Medicine.
Dr Hannah obtained her medical degree (MBChB) from the University of Birmingham UK. Upon graduation, she proceeded with her housemanship and completed further two years of core medical training with National Health Service UK. 
As a passionate aesthetic doctor, Dr Hannah is involved in many clinical studies and has many interests in newest technologies in both injectology and energy based devices in aesthetic medicine.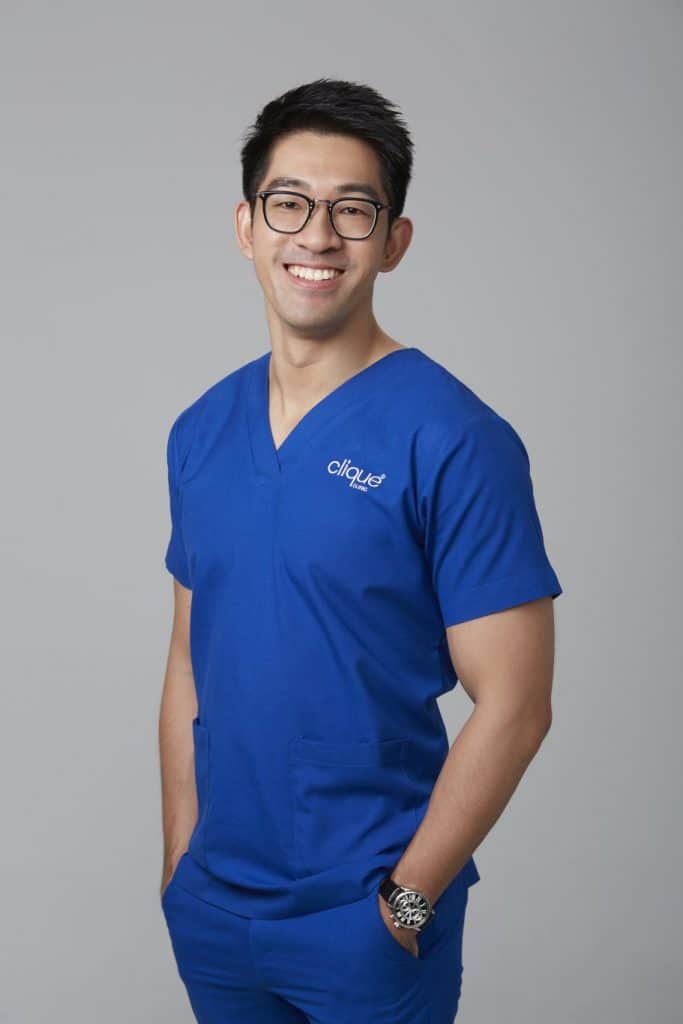 Dr Chong Ian (MB BCh BAO, LRCP & SI) obtained his medical degree and graduated with honours from the Royal College of Surgeons in Ireland.  He has amassed experience from the various medical disciplines throughout his stint at Beaumont Hospital, Dublin (Ireland), Penang General Hospital, University Malaya Medical Centre, and his family medicine district posting at Pahang. As a up-and-coming aesthetic doctor at Clique Clinic, Dr Ian has great interests in energy based devices, scar treatments and pigmentary disorders.
Body Contouring Specialist
With her qualification of Cibtac Aesthetic Treatments, Wendy Ding took a leap of faith in a new direction and career with her passion and dreams in medical aesthetics. She leads the Clique Body Aesthetic Team and has been actively involved in many prominent body aesthetic trials at Clique Clinic.
Body Contouring Specialist
Gwen Ong obtained her CIDESCO Diploma, a world prestigious qualification for Aesthetic and Beauty therapy in 2013. She is actively involed in handling body aesthetic treatments at Clique Clinic and very experienced in many latest state-of-the-art body aesthetic treatments.