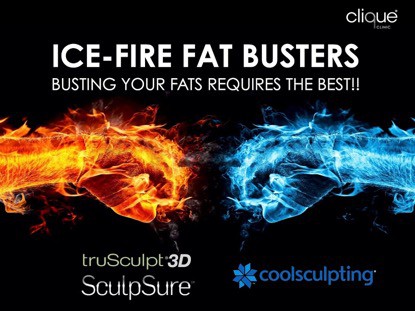 A short article by body contouring expert Dr Bob John, Clique Clinic
I recently had the honour to be invited as part of an expert panel at the inaugural Body Aesthetic Conference in Singapore by idsMED. It was held in the prestigious Andaz Hotel, and received overwhelming response and attendance from doctors around the region.
One of the more interesting debate and discussion that came up was a comparison between the different modalities for fat reduction, and the possible advantages of using a combination therapy.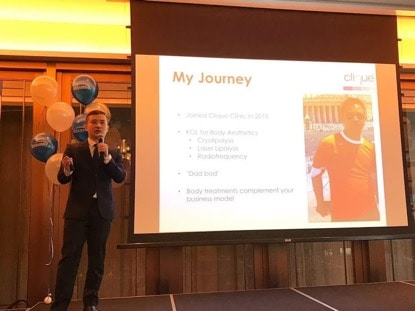 Almost everyone has stubborn fat deposits that they would like to have removed. There is no doubt that the trend for non-invasive fat reduction will continue to rise, while surgical liposuction will slowly be relegated.
The big question is: Between Coolsculpting Cryolipolysis vs Trusculpt 3d Radiofrequency vs Sculpsure low level laser, which would offer the best results?
I am glad to have had the privilege to experience all three different treatments for myself and have seen good results with all of them. However, in this article I would like to delve further into the existing literature to gain a better understanding and share with you the evidence.
Cryolipolysis: Coolsculpting 
Cryolipolysis was introduced in 2007, and worked on the principle that fat cells are more sensitive to cold temperatures compared to other cells. The effects of cold temperature was first noticed among children who received frozen treats resulting in loss of buccal fat, and was reported as cold panniculitis. Coolsculpting has been the most well researched treatment for fat reduction. Studies have shown fat reduction of up to 23% on the treated area1, and the patient satisfaction rate is more than 70%.
Freezing my flanks with Coolsculpting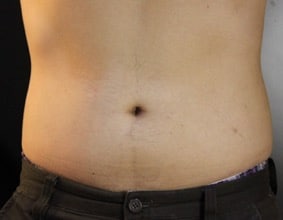 Before Coolsculpting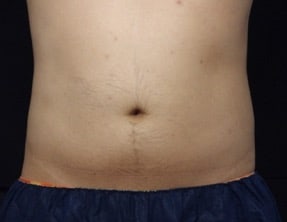 After Coolsculpting
Thermal lipolysis: Sculpsure and Trusculpt 3D 
Sculpsure utilizes a hyperthermic diode laser of 1,060nm wavelength, whereas Trusculpt 3D uses Monopolar Radiofrequency to deliver thermal energy to subcutaneous adipose tissue.
Scientific papers have shown that elevation of temperature between 42 to 47 degrees Celsius is proposed to result in adipocyte injury and eliciting inflammatory response. Sculpsure have been shown to be able to result in 25% fat reduction2, whereas Trusculpt treatment advertises up to 24% fat reduction (Although I have not been able to find scientific literature to back this up, I believe the numbers should be similar for both thermal lipolysis).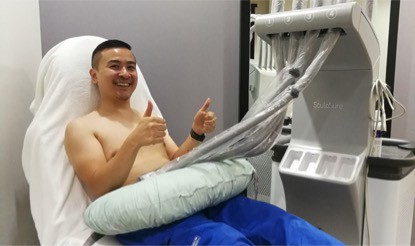 Melting my belly fat (lower abdomen) with Sculpsure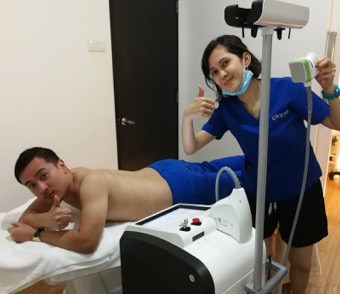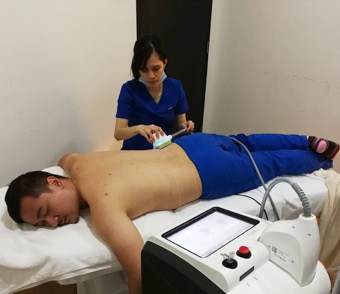 Massaging away my lower back fat with Trusculpt 3D
What is the conclusion?
So there you have it. If you are looking for numbers, the percentages are fairly equal, with all technologies being able to provide between 23 to 25% of fat reduction at the treated areas. All treatments are clinically proven to be safe and effective, with minimal adverse affects.
The results of all treatments may take up to three months to be evident, as your body slowly eliminates the fat cells that have been injured through your immune system.
Combination therapy 
There are few, if any at all, evidence available at this time to support the efficacy of combined therapy with both cryolipolysis as well as thermal lipolysis. Combination therapy for body contouring is still a very exciting idea that remains unexplored, mainly because not many centres have access to the different modalities.
As one of the clinics at the forefront of body sculpting treatments in Malaysia, Clique Clinic is always looking for ways to push the limits of body sculpting, including providing you with the latest technologies in body sculpting.
References 
1. Coleman, S.R., Sachdeva, K., Egbert, B.M., Preciado, J. and Allison, J., 2009. Clinical efficacy of noninvasive cryolipolysis and its effects on peripheral nerves. Aesthetic plastic surgery, 33(4), pp.482-488.
2. Katz, B. and Doherty, S., 2018. Safety and Efficacy of a Noninvasive 1,060-nm Diode Laser for Fat Reduction of the Flanks. Dermatologic Surgery, 44(3), pp.388-396.
Dr Bob Klajo is an experienced and sociable medical aesthetic physician of Clique Clinic. His passion is to make people look their best with the help of state-of-the-art medical technology, specialising in skin lasers and injectology. Dr Bob values genuine relationship with his patients and friends.