Belotero Revive: Discover the Rejuvenating Power of Belotero Revive
"Age is just a number, but beauty is timeless."
These words encapsulate the essence of every individual's desire to maintain their youthful allure as the years gracefully advance.
"I have dedicated over two decades to the art of aesthetics, committed to offering my patients solutions that enable them to embrace graceful and natural aging. In this quest, there is a name that consistently stands out in the domain of HA fillers—Belotero, said Dr. Lim Ting Song, Director of Clique Clinic.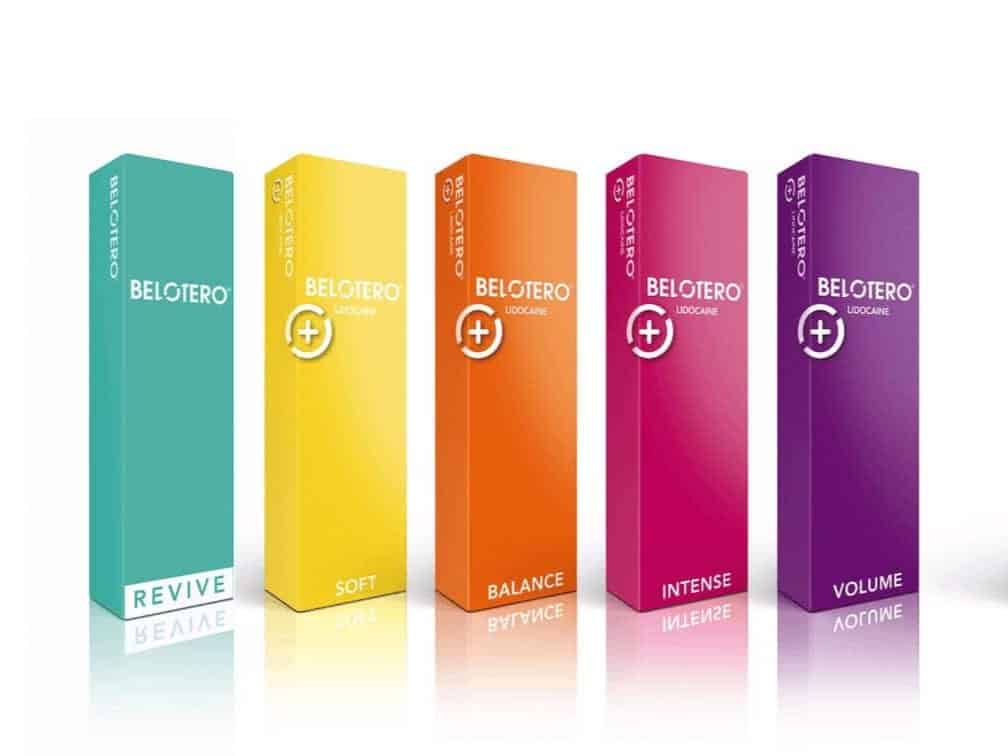 "The collection of Belotero products offers different formulations designed for specific skin areas and depths. By utilizing their unique qualities, we can use a small amount of fillers to achieve natural and optimal outcomes. This lowers the cost for our patients and also reduces the risk of potential problems like Facial Overfilled Syndrome, nodules, blindness, and skin damage that can come from using too much filler," he continued.
While the range of hyaluronic acid dermal fillers within the Belotero family is impressive, achieving diverse outcomes relies on using the appropriate filler type, in the correct quantity, and injected at varying depths. Therefore, tailoring a treatment plan to suit each individual's face becomes crucial.
In this article, our attention will be directed towards BELOTERO® Revive, a choice that our team of Clique doctors considers exceptionally effective in rejuvenating facial skin showing early signs of sun damage. Photodamage, or sun damage is a skin concern that can impact individuals of all ages and genders. Those residing in hot Asian regions, in particular, might be more susceptible to such damage due to prolonged sun exposure or harmful light rays. Signs of sun damage include skin dehydration, reduced elasticity and firmness, and an increased appearance of superficial fine lines. 
BELOTERO® Revive is unlike most other skin boosters as it is indicated to revitalise the signs of early onset sun damage. In addition to this, BELOTERO® Revive also contains an additional ingredient of glycerol, one of the most hydrating substances in the polyalcohol family. This means it creates a lasting moisturising effect, as it promotes water absorption within the skin, resulting in increased hydration, smoothness, elasticity and firmness.
Another positive attribute of Belotero Revive is its capacity to trigger the synthesis of collagen within the skin. This is an added benefit as Belotero Revive not only improves sun-damaged skin but also enhances the skin's intrinsic rejuvenation by promoting collagen renewal, contributing to sustained skin health and revitalization over time.
In short, Belotero Revive is intended primarily to promote healthy skin with an attractive appearance, rather than to volumize the skin and troubleshoot lines and wrinkles.
On the other hand, other Belotero fillers, such as Belotero Balance, Intense, and Volume, are excellent for filling lines and wrinkles, deep folds, and facial volume respectively.
In summary, Belotero Revive is a unique dermal filler as well as skin booster that is designed to hydrate and boost the quality of sun damaged skin, while other Belotero fillers are designed to fill lines and wrinkles, deep folds, and facial volumizing.
Our dedicated medical team hopes that this article has dispelled any uncertainties surrounding the multitude of Belotero fillers and related procedures. It is important to remember that each filler is formulated to address distinct skin concerns, thereby providing a plethora of solutions for various skin issues.
Ultimately, as medical practitioners, our foremost responsibility is to empower individuals to attain their desired results and cultivate confidence in their appearance.
This transformative journey starts with an in-person consultation coupled with a thorough skin analysis. This approach allows our doctors to gain insight into your concerns and unique skin condition, thereby enabling us to recommend a tailored treatment plan that aligns with your budget and lifestyle.
To see if BELOTERO Revive could be right for you, WhatsApp us :