With the global warming and thinning ozone layer, we are more exposed to the damaging effects of Ulltraviolet (UV) rays than ever. UV rays lead to extrinsic skin ageing, by causing DNA damage to our skin cells. While there are innumerable topical creams on the market, no amount of topically applied product can achieve results comparable to aesthetic treatments for skin rejuvenation.
The most common laser treatment, everyone can benefit from Skin Toning Gentle Laser. At Clique Clinic, Skin Toning Gentle Laser is the bread and butter for those who would like to maintain a relatively clean, radiant skin with even skin tone.
Skin Toning Gentle Laser helps improve:
Troubled skin with active acne
Enlarged pores
Uneven Skin Tones
Dull skin
Pigmented skin
Skin Toning Gentle Laser only takes approximately 15 mins to 30 mins, and is associated with minimal discomfort. It's a cumulative treatment, meaning the more times you do it, the better results you get.
What is even better, you can incorporate this treatment into your maintenance routine. There is no proven unwanted long- term adverse effects for pigment laser treatments.
Side Effects/Down Time: Your skin will be pinkish for about an hour, but you can put makeup on right away. This is something you can do even on the day before an important event.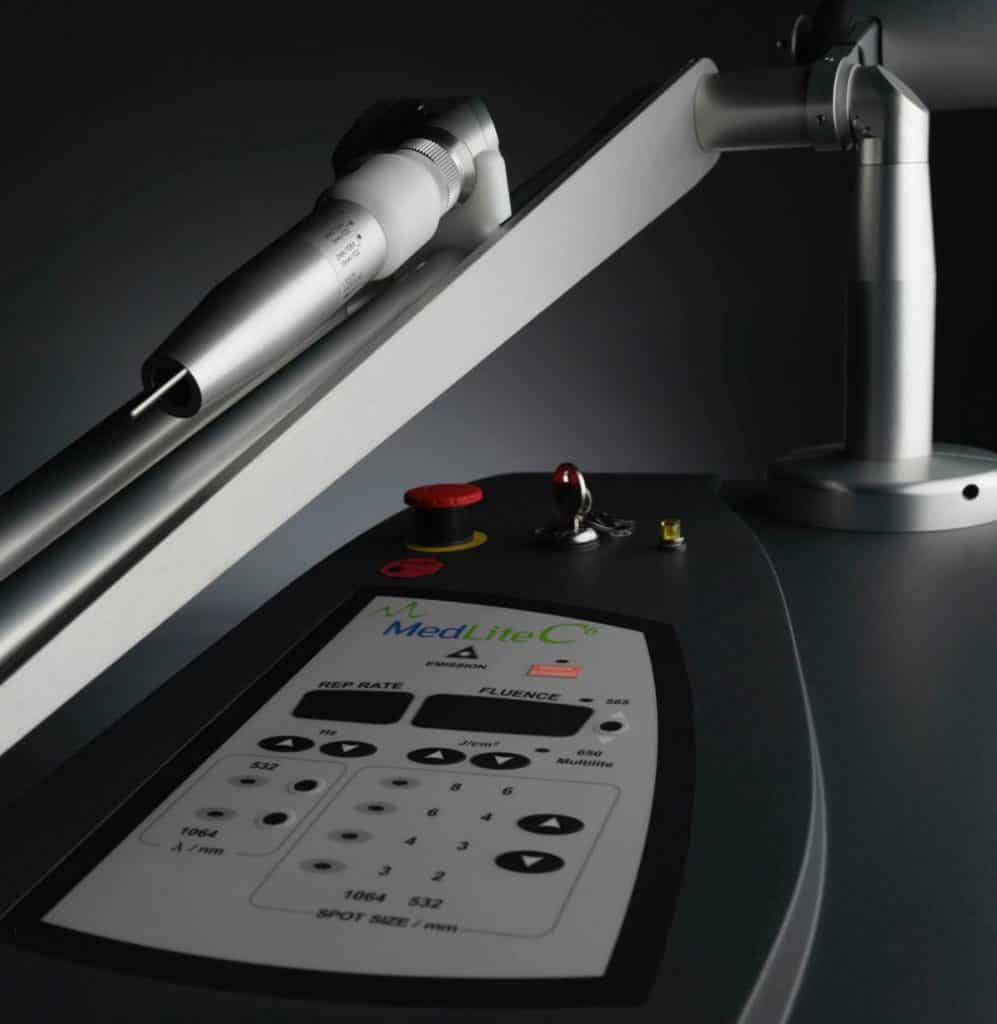 Skin Toning Gentle Laser produces special wavelengths of light that are absorbed by the pigmented lesions.  The light vibrates and shatters the pigment, breaking the melanin into micro-particles and lightening the lesion. You will notice the spot turning grey or white for a few minutes, a natural response of the skin as it absorbs the energy.  The spot will lighten within one or two weeks.
 Skin Toning Gentle Laser work well to remove brown age spots, freckles and other brown birthmarks, such as café-au-lait spots and Nevus of Ota, with good results. Skin Toning Gentle Laser treatment generally takes several sessions. Maintenance sessions are also needed to prolong the results.
After the Skin Toning Gentle Laser, avoid being exposed to ultraviolet rays for a long time. You can put on makeup, bathe and do sports as usual.
References:
1. A review of combined treatments for melasma involving energy-based devices and proposed pathogenesis-oriented combinations. Joseph N. Mehrabi, Efrat Bar-Ilan, Shehadeh Wasim, Amir Koren, Lior Zusmanovitch, Fares Salameh, Gila Isman Nelkenbaum, Tamir Horovitz, Eyal Zur RPh, Ting Song Lim, Jacob Mashiah, Ofir Artzi. J Cosmet Dermatol. https://doi.org/10.1111/jocd.14110
2. Goldie K, Kerscher M, Fabi SG, Hirano C, Landau M, Lim TS, Woolery-Lloyd H, Mariwalla K, Park JY, Yutskovskaya Y. Skin Quality – A Holistic 360° View: Consensus Results. Clin Cosmet Investig Dermatol. 2021;14:643-654. https://doi.org/10.2147/CCID.S309374