Double chin can be very unpleasant to deal with as it makes you feel overweight, old and unattractive. What could be the causes of your double chin? It's quite important to know the causes of your double chin so you can address it accordingly. Double chin can be caused by genetics, age and excess weight. Both men and women have double chin problems. The question is: how to get rid of double chin, fast! Clique Clinic's double chin treatment includes
CoolMini™
and
SculpSure™
. It is an effective non surgical treatment that removes the excess fats at your chin permanently. Types of treatment
The New CoolMini™ Applicator is uniquely designed to non-invasively treat small volume areas of fat. The applicator's size, shape and curvature is designed to comfortably fit these small, problem areas where one can generally achieve optimal results within one or two treatments. This means better-targeted areas and a more effective way to perfectly sculpt smaller areas of body.
The new CoolMini™ applicator attained clearance from the U.S. Food and Drug Administration (FDA). This applicator is designed specifically to treat pockets of fat, including the submental or chin fat area, more commonly known as the double chin.
The CoolMini™ applicator enable the ability to treat small volume problem areas of unwanted fat with little to no downtime and with a similar level of efficacy as other CoolSculpting® applicators. The new CoolMini™ applicator will provide alternative to other popular devices and methods currently used to treat and contour the neck, like liposuction but as a non-surgical alternative.
The accumulation of fat under the chin can be resulted from lifestyle factors, age or genetic hereditary. Unlike other common problem areas of the body, the double chin cannot be disguised of hidden with clothing.
With an entirely non-invasive procedure like CoolSculpting®, people who have undergone the treatment can resume their normal activities immediately. This makes the CoolSculpting® treatment a very attractive option for those seeking to eliminate unwanted fat efficiently and most importantly, safely and with a peaceful mind.
The unique CoolSculpting® procedure was developed by Harvard scientists and is based on the proprietary science of Cryolipolysis®, demonstrating that when fat cells are exposed to extreme cold, they die and are eliminated naturally from the body. Only the CoolSculpting® procedure selectively targets (freezes) the fat cells. Fat cells treated and eliminated by the procedure are gone for good, and patients can expect long-lasting results. Every patient is unique, so patients are encouraged to undergo initial consultation for a customised treatment plan.
The CoolSculpting® procedure has been demonstrated in over 50 published clinical articles and 4,000 clinical trial patients and the procedure has been successfully used in over two million treatments to date.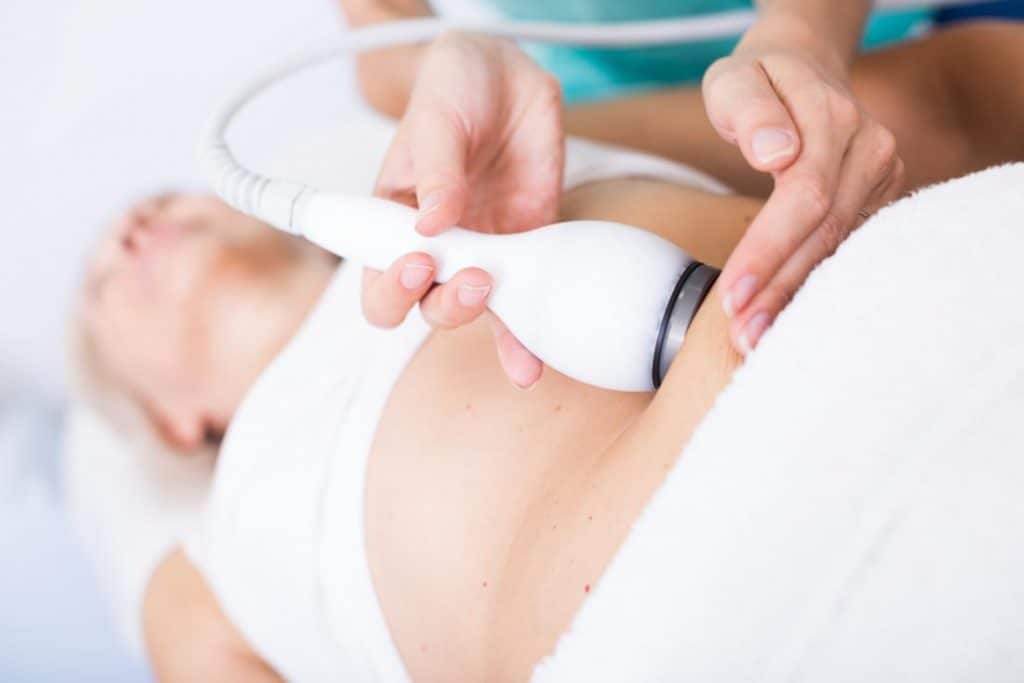 The CoolScupting® Key Opinion Leader in Asia Pacific region, highly experienced CoolSculpting® specialists performing the treatment. Most experienced practice in Malaysia with over 4,000 treatments performed.
CoolAdvantage is the latest CoolSculpting® applicator that delivers CoolSculpting® cooling technology at a lower temperature whilst reducing treatment time to 35 minutes instead of the standard 60 minutes with other CoolSculpting® applicator.
Disclaimer: Individual results may vary.